Komeri operates chainstores.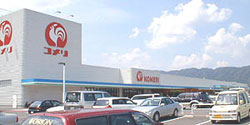 Operating chain stores in every part of Japan, Komeri is business centered on the home. Komerifs core product lineup consists of building materials, hardware and tools, gardening supplies and agricultural implements, which are sold through its Hard & Green, Home Center, and Power chain stores.
Komeri wishes to support home improvement and comfortable life.
The core categories of our stores are so-called "hard merchandise" such as tools, hardware and building materials,and "green merchandise" such as greenplants and gardening/farming materials. We believe those commodities help people to improve their home and taste of life. KOMERI wishes to contribute home amenity through "hard" and "green" retailing.
Komeri aims to be innovative.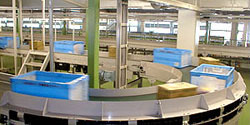 KOMERI is putting systematic concept and state-of-the-art technology into "hard" and "green" merchandising in order to modernize distribution system of those categories.